News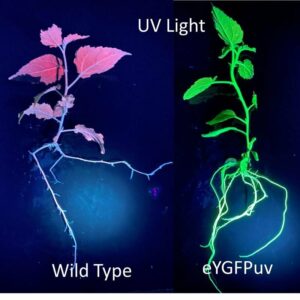 Recent research by Xiaohan Yang was highlighted by DOE showcasing a novel technique for screening molecular characteristics in plants. Read more about it here.
---
---
---
University of Tennessee, Knoxville has awarded graduate student Cole Sawyer with a fellowship for the 2021-2022 school year. The fellowship is funded by the UT-Oak Ridge Innovation Institutes EERE Workforce Development Project under the Predictive Systems Biology for Circular and Sustainable Economies sub-field.
---
The U.S. Department of Energy's Genomic Science Program within Biological and Environmental Research (BER) has announced its 2022 Genomic Sciences Program Annual Principal Investigator (GSP PI) Meeting for February 28th-March 2nd, 2022, the meeting will be fully virtual.
---
ORNL Director, Thomas Zacharia spoke about ORNL's success in 2020 for the Knoxville News Sentinel.  SEED SFA team member, Xiaohan Yang, spoke about genetic improvements of salt and drought tolerance as part of a new technology ORNL hopes to commercialize.  See complete story here.
Hear more about Xiaohan Yang and his team about a Plantiful Future.
---
---
The DOE Office of Science selected Melissa Cregger for an Early Career Research Program award.  Melissa was selected for her proposal: "Understanding the Effects of Populus – Mycorrhizal Associations on Plant Productivity and Resistance to Abiotic Stress." See announcement here.
---